INTRODUCTION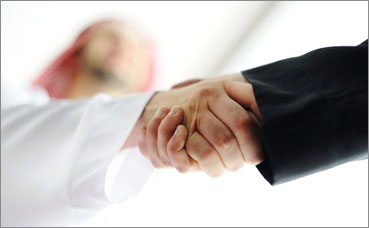 NEW CENTURY FACTORY NCF was established as a manufacturer of concrete blocks, architectural cement tiles, Terrazzo tiles, Curbstone, Walkway pavers and other Project support construction materials.
As a service oriented supplier of various construction activities, as civil and concrete structural work, with hard work and devotion we have reached as a regional leader in the next generation of Plant Construction contracting and trading.
Due to this involvement and our growth in implementing the latest updating in technique we have good records of valuable customers. With our highly qualified engineering and production staffs we assure our valued customers in supply of quality products in time bound facilities.
We have proven track record of providing construction support services to various categories of construction companies and many other industrial contracting companies all over KINGDOM OF SAUDI ARABIA.
600 + employees including 50 Engineers, Top Class Executives, Technicians & skilled Labors.
3 Decades of Tremendous experience in the field and leader in market.
Enjoying goodwill in market due to strict quality control and process.
In testimony to these achievements, NCF was rewarded with numerous certificates and appreciation by its various customers..
NCF is engaged in supply of construction support services and civil construction materials as per the standards of customer's requirements.
NCF is also engaged in the field of consultation to reputed construction companies in the field of civil oriented features.
NCF has division for taking up lump sum projects in the civil construction field for supply of materials of lump sum quantities.
NCF is equipped with well qualified team of Engineering professionals, foremen, Technicians and skilled labors in the field of production and quality check and logistics perfection in supply of civil materials, both Industrial and Residential construction.
NCF is located in Dammam Industrial Area. This enables NCF more efficiently and persistent prominent delivery of services to our customers in the stipulated time frame. NCF has good management support in Production, Sales and Marketing Operation, QA/QC, Logistics, Maintenance Departments and is capable of timely execution of any assignments successfully satisfying our customers.
NCF is staffed with dedicated and experienced associates with an intimate knowledge of industrial products and services. Human resources are our greatest asset. This is our assurance of optimal efficiency and productivity, by which we built our reputation on it and year after year our customers have benefited from it.
NCF understand that our associates are the key to our success. We value the knowledge and capabilities that they bring us. We are able to add value to our products and our customer's processes through their hard work and commitment.
NCF defines, designs and delivers technology enabled civil construction products to the companies in KINGDOM OF SAUDI ARABIA KSA and all over Middle East. We have specialized professionals in different disciplines who are involved from the Raw Material selection till the delivery of Quality Product to our Customers.
NCF takes pride in building strategic long term client relationships.
NCF was formed with the explicit intention to become a leading, nationwide supplier of cost effective, flexible supplier of construction companies of industrial and residential sectors. We have integrated our operations and our customers have benefited as a result. We share knowledge and resources, both product and personnel, throughout our organization. Across the country we have the ability to provide our customers with full range of products and value added services supported by a collective knowledge base.
NCF has a complete professional management, highly qualified, motivated and experienced staffs to cope with the fast development of the country. In brief, our capabilities include supply of architectural designed concrete products and all categories of Hollow Blocks and Tiles.
NCF is also engaged in the supply of all categories of special designed concrete products as per the requirement of customers with high quality techniques and latest machinery facilities.
NCF can arrange specialized services not covered in our product catalogue with the help of readily available professional consultants in the respective fields. We will develop viable solutions to such need for the ultimate satisfaction of our customers.
NCF is engaged in the supply of Hollow Blocks with various dimensions and features as per the customer's requirements.
NCF is engaged in the field of supply insulated blocks for construction of heat resistant structures.
NCF is engaged in the field of supply of Concrete Products of various dimensions and features as per the customer's requirements.
NCF with special designed logistics team and quality delivery fleet for more efficient and prominent in dealing with the requirement of our customers in the shortest span of time for executing construction projects successfully.
NCF is engaged in the supply of any kinds of cement products for completing lump sum projects.